Return to Catalog Home
Return to Curriculum Listing
z/VSE Basics
Duration
4 hours
Overview
The z/VSE Basics course discusses mainframe operating systems and identifies the types of organizations using z/VSE. It provides an overview of the z/VSE infrastructure describing the personnel likely to interact with it and provides examples of typical data processing on this system.
Audience
This course is suitable for Operations, Administrator, Programming, and other technical support personnel requiring an overview of the z/VSE environment.
Prerequisites
No prerequisites are required for this course.
Objectives
After completing this course, the student will be able to:

Typical tasks performed by technical staff interacting with z/VSE
Components of a z/VSE system
Course Content
z/VSE Introduction
z/VSE and other Mainframe Operating Systems
Types of Organizations Using z/VSE
Where z/VSE can be Installed?
z/VSE Infrastructure
Typical z/VSE Users
Processing Data on a z/VSE System
z/VSE Concepts
Introduction to Virtual Storage and Subsystems
Interacting with z/VSE
Networking with z/VSE
z/VSE Job Processing and Data Management
JECL and JCL
File Structures
z/VSE Basics Mastery Test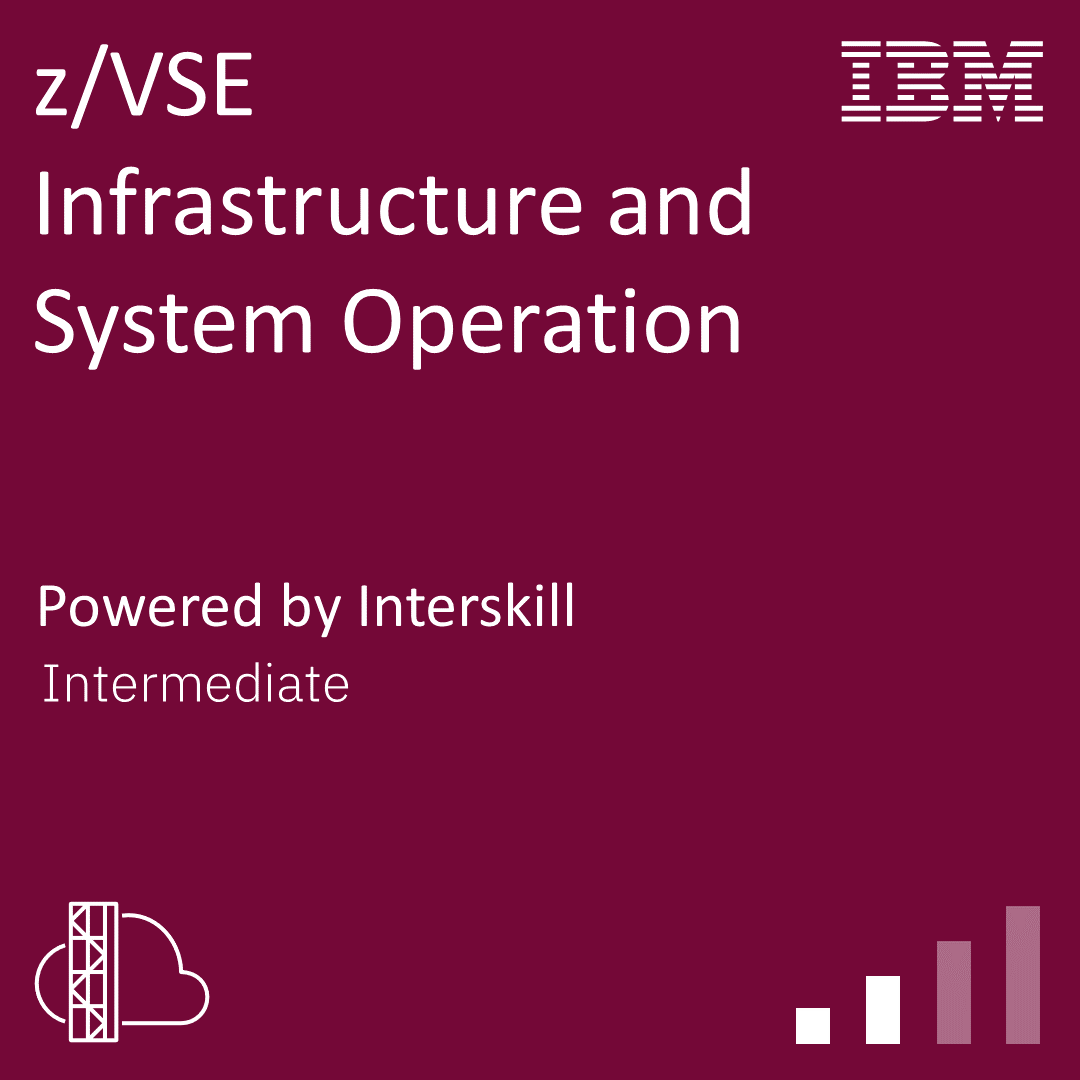 This course is part of
the IBM Digital Badge Program
z/VSE Infrastructure and System Operation
---
Looking for more information about Interskill Learning Products?
Contact our
Learning Consultants
or call us at 770-872-4278