Return to Catalog Home
Return to Curriculum Listing
z/VSE for Operators
Duration
4 hours
Overview
The z/VSE for Operators course looks at z/VSE from an Operations viewpoint, describing how they access the system and perform startup and shutdown processing. A description of common operator tasks, and the commands used to display, monitor, and resolve problems associated with the z/VSE system are also provided.
Audience
This course is suitable for Operations and Administration staff responsible for monitoring and managing the z/VSE environment.
Prerequisites
Completion of the z/VSE Basics course, or equivalent knowledge.
Objectives
After completing this course, the student will be able to:

Access a z/VSE console and interact with the z/VSE system
IPL and shutdown a z/VSE system
Describe commands used to display and modify z/VSE components
Course Content
Using the z/VSE Console
Operator and Administrator Interfaces to z/VSE
Accessing the z/VSE Console
Starting and Stopping z/VSE
IPL of the z/VSE System
Interacting with z/VSE during IPL
Shutting Down the z/VSE System
Common z/VSE Operator Tasks
Controlling Job Execution
Managing Printers
Displaying System Activity
Displaying Active Users
Controlling CICS Tasks
Controlling VTAM Tasks
Controlling TCP/IP Tasks
z/VSE for Operators Mastery Test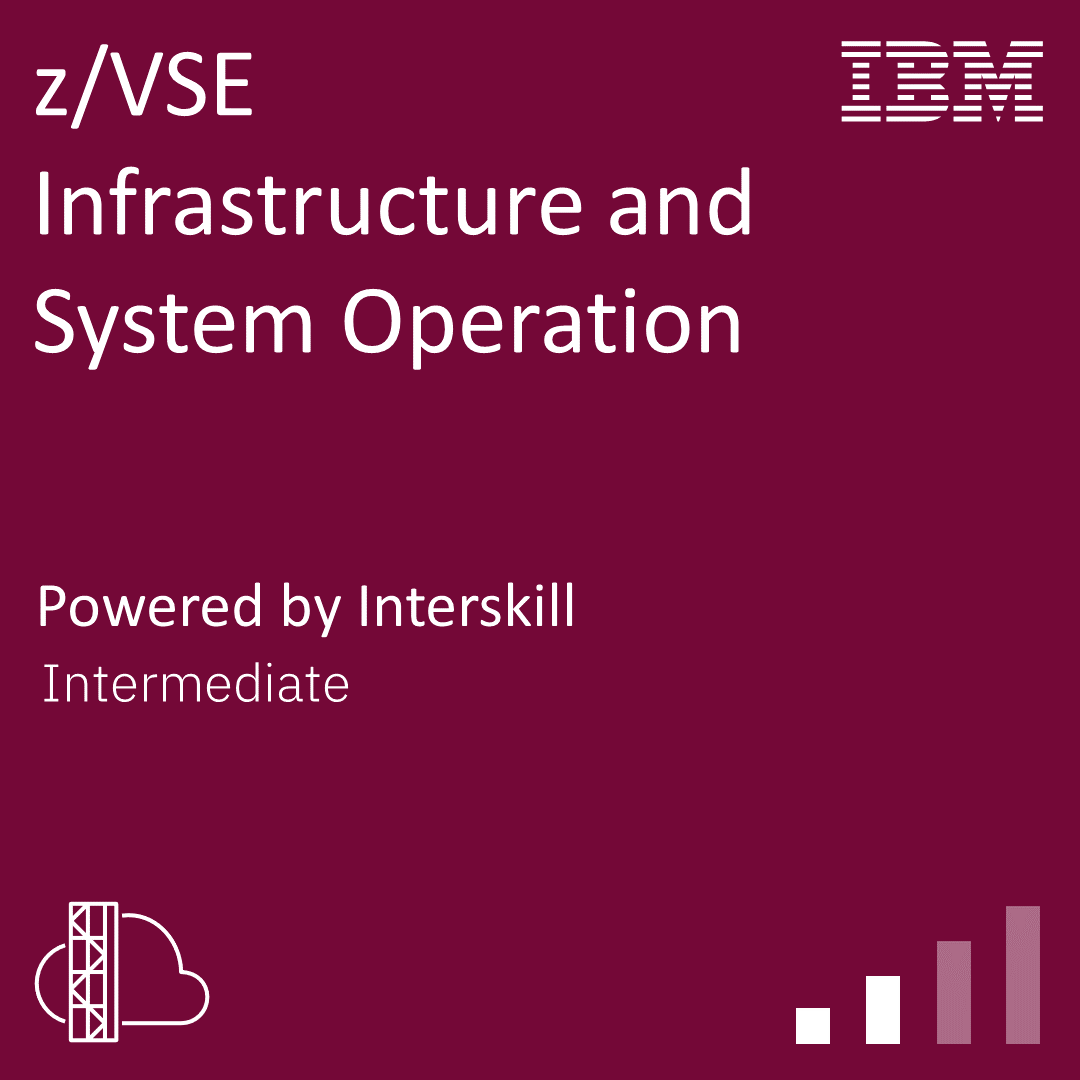 This course is part of
the IBM Digital Badge Program
z/VSE Infrastructure and System Operation
---
Looking for more information about Interskill Learning Products?
Contact our
Learning Consultants
or call us at 770-872-4278